Hey there!
I´m Mel Wells
An Embodied Leadership and Intimacy Coach for Queens,
trained in Holistic Sex, Love and Relationships, Eating Psychology
and Holistic Health.
Welcome to my virtual internet home. Let's make magic!
Welcome to my space
OK! Magazine called my books 'Body Bibles' for women, and Forbes described me as "giving a voice to the silent struggle millions of women know so well", but I prefer to describe myself as a free spirited, high achieving, turtle loving, save-the-world kinda goddess, who set herself well and truly free, and is now on a mission to help as many women around the world to do the same.
I share tools, practices and techniques to help women fall madly in love with themselves, and to connect deeply to their bodies, their souls, and their inherent feminine wisdom.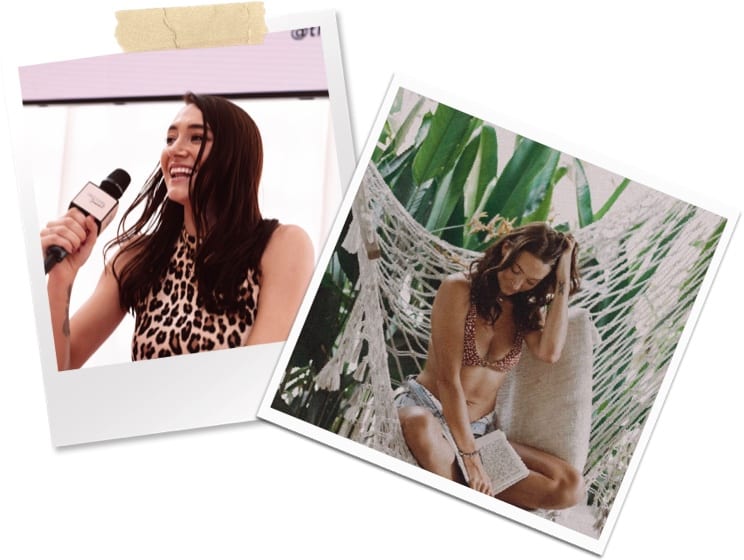 I'm a Certified Eating Psychology Coach, Health Coach, and soon to be bonafide Sex, Love and Relationships Coach specialising in Women's Sexuality, and every spare moment I have I'm either learning about the ancient wisdom of women's feminine magic.
I also founded the UK's epic Weekender Event The Self Love Summit, which sees women from all over the globe come together in person to celebrate and love on themselves!
What drives me is the desire for us to live as the fullest expression of ourselves, to break free from our conditioning, and explore every facet of our souls on this human journey.
As Gwyneth Paltrow says: "We get one life, so how can we really milk the shit out of it?"
P.S: I'm big on communities, and I think mine is the absolute best.

Desire to understand your soul on a deeper level?
Receive your full report on your innate feminine wisdom.
Which Divine Archetype are you embodying right now?
Strengthening your connection to self is that much easier when you understand exactly WHICH energy you're currently cultivating the most.
Interested in learning more from me? Come hang out in my epic community, The Goddess Collective: The membership for your soul.
Each month, we share nourishing workshops and brilliant wisdom from teachers who lead from the heart. We set goals together that make your soul sing, and then start making those dreams of yours a reality, with the support of goddesses all around the world. If you've been hungry for more – this is for you.
Come and join our soul tribe.
My show!
Love, Sex & Magic
#2 in self-improvement in the iTunes chart!
Love Sex + Magic is the show for people who believe they CAN have it all AND know they deserve it; relationships that are healthy AND passionate, careers that are successful AND fulfilling, and a life filled with meaning, purpose and magic. Join me as I sit down with some of the most brilliant, inspiring and knowledgable voices in the fields of love sex and relationships, health, spirituality, self love, and personal development.
Since 2015, Intuitive Eaters Academy has seen success stories all over the world from women who have gone from yo-yo dieting and body shaming, to completely intuitive and self loving. From bulimia and despair, to total confidence and freedom.
Are you a book addict like me?
Check out my two books, published by Hay House and available worldwide in hard copy and on audible.
Hungry For More is a must-read bible for all women seeking more connection and consciousness around their eating and their life. Mel powerfully helps you pinpoint what it is that you are really craving and how you can answer that call now.
Rebecca Campbell
Join Over 80,000 people
On our mailing list to stay in touch